India
Call us: +91-22 4333 3200 / 01 / 02
hilden.info@gmail.com
Marol MIDC Industry Estate, Andheri East, Mumbai,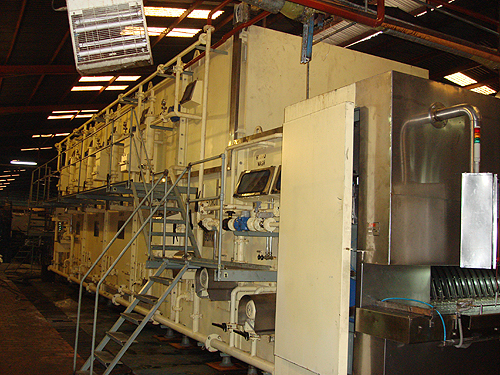 A wide range of bottle washers from 75 to 800 BPM.
Interactive controls and touch screen with fault display and error debugging.
Case Washer are designed to remove soil as well as loose dust from the plastic crates.
Pumps from reputed company like Grundfoss used to give high reliability, good performance with the least maintenance.
In the Bottle washer, synchronized rotary high powered jetting is used to get the most effective bottle washing on the internal surfaces.
Label Removal Module can be added for Bottles with labels to be removed (eg. Beer Bottle )
WASHER-GLASS BOTTLES
NO.
MODEL / WIDE
BPM
1
Bw8
75
2
BW10
100
3
BW12
120
4
BW16
200
5
BW20
300
6
BW25
350
7
BW30
400
8
BW36
500
9
BW40
600
10
Bw50
800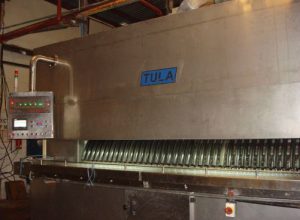 The discharge section is fully SS clad, with an excellently designed finger lowering mechanism to smoothly lower the washed bottles from the pockets to the discharge Slat chain conveyor. This mechanism has a long bottle as well as over Bottle pusher pressure bar safety system. The full machine controls and interactive touch screen is mounted on a n suspended Stainless Steel Panel pendant on the discharge side.
The loader section has a rugged design with multiple slat chains as per the width of the washer. Bottles travel into the partition plates from where the bottles are gently lifted by a rotary cam finger onto the loading guide, from here the bottles are smoothly transferred into the plastic pocket carriers by means of a rotary pusher cam, all timings are perfectly synchronized and set able.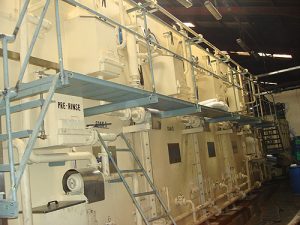 The case moves in a 'S' path, wherein the empty plastic crates are loaded in to the washer from the top by means of an inclined slat chain conveyor, from here the crates perform a 'U' turn and become inverted, where all the loose items like crowns or dirt in the crates fall into a funnel and empties into a waste bin. Crates then enter into a tunnel where they are washed with high pressure multiple spray jets, aimed a different parts of the crate. After jetting the crates are then re-inverted in the right direction to be fed to the case packer, to re-pack bottles.