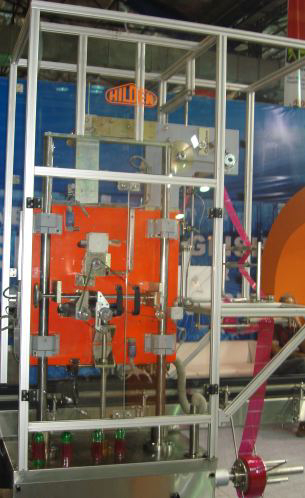 After the product is manufactured, the production process continues. It's also crucial to make sure it comes in the right packaging. Aside from the material's design and integrity, another critical aspect of product packaging is validating the veracity of the information it conveys. This is when labeling and coding equipment becomes critical. Do you want to learn more? Continue reading to learn why marking and coding solutions are critical components of your production operations.
The Importance of Marking and Coding Equipment to Your Business
Provide critical product details
Your product packaging can carry vital information that is beneficial to manufacturers, retailers, and consumers if you employ high-quality marking and coding technology. Nutritional information, facts about the ingredients used, where the product was created, and its production and expiration dates may all be found on the package of a product. These are some of the critical bits of information that must be provided to guarantee that items are marketed safely.
Read More : Working Principle And Types Of Screw Conveyor
Meet the requirements for traceability
When it comes to product traceability, there are some rules that must be observed. Specific information must be displayed on product packaging depending on the sector. Certain product traceability rules are crucial because they allow customers to obtain the information they require about their safety.
Ensure authenticity and safety
It is easy to apply identification codes and appropriate dates to product packaging with marking and coding equipment. This will assist consumers in determining the product's safety and legitimacy before purchasing or using it. Barcodes, QR codes, and batch numbers are examples of markings that aid in determining product authenticity and protecting the supply chain against counterfeits.
Encourage positive brand associations
Consumers value the accessibility to information that is vital to them. Consumers can quickly access information thanks to labeling and coding technology, while manufacturers and retailers can get the information they need to track the goods throughout the supply chain. This boosts brand awareness, increases client satisfaction, and ultimately leads to brand loyalty.